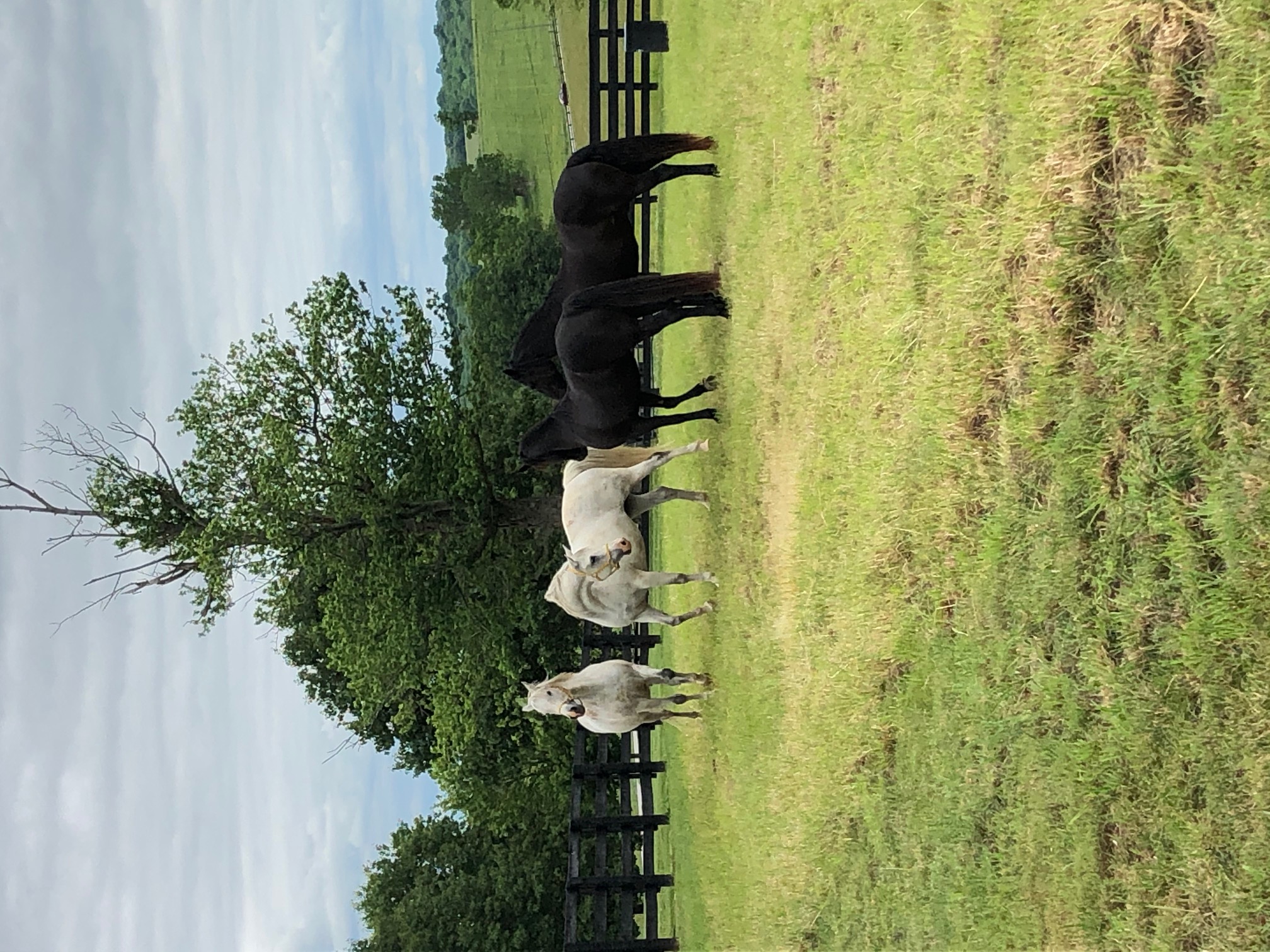 OVERNIGHT HORSE BOARDING
Locally owned and conveniently located in Paris, Kentucky and minutes from Lexington, Valkyrie's Haven should be your first choice for overnight horse boarding. Valkyrie's Haven is close to I-64 and I-75 and the world-famous Kentucky Horse Park.
Owners and their horses traveling North-South or East-West routes find easy access to Valkyrie's Haven. Our 150-acre farm proudly hosts horse trainers, horse haulers, event, clinic and competitive riders. We feature large, safe stalls for horses needing a restful stay. The farm is easily accessible off a main road with clear entry and roads to accommodate even the largest trailers and trucks. There's plenty of turn-around room and your truck and trailer may be left at our farm for the duration of your stay.
Valkyrie's Haven offers equine boarding and overnight stays in a variety of ways: short-term or temporary boarding, stopovers and layups. We have on-site management, spacious barns and many turnout options, including dry lots and walkout stalls.
Valkyrie's Haven can handle the daily needs of your horse, including feeding, stall cleaning and turnout. We offer daily oversight and care options including full service care depending on your horse's needs. Valkyrie's Haven has multiple barns and many turnout options including dry lot care for equines needing restricted movement or limited feed. Our barns feature spacious stalls, tall ceilings, matted floors and individual windows for each horse. Some of the stalls also have individual walk outs. Barns are well ventilated with up-to-date lighting and electric at each stall. Our fenced turnouts have plentiful grass located near the barns. Our spacious indoor arena measures 100' x 200'. Valkyrie's Haven has a large outdoor arena, open fields, trails and grassy pastures. It's truly a safe and healthy environment in which horses can thrive.
When looking for overnight stay or travel through horse boarding, look no further than Valkyrie's Haven in Paris, Kentucky. Valkyrie's Haven not only offers overnight accommodations for horses, but we also have accommodations for owners. We operate an AirBnB, you can stay right on site with your horse. At Valkyrie's Haven, you can check in with your horse and stay at that same location. A full guest kitchen and common room is available for your use. We are dog friendly at Valkyrie's Haven and it's a short walk to our barns.
Our goal at Valkyrie's Haven is to make overnight travels with your horse convenient and hassle-free. Being in the horse world, you know the challenges you face when searching for just the right accommodations for you and your horse. You'll be very satisfied if you choose Valkyrie's Haven for your overnight horse boarding. We would love to have you and your horse as our guests at Valkyrie's Haven. Experience the best boarding stables in Central Kentucky. For more information, get in touch with us at info@valkyrieshaven.com or (847) 602-7500.