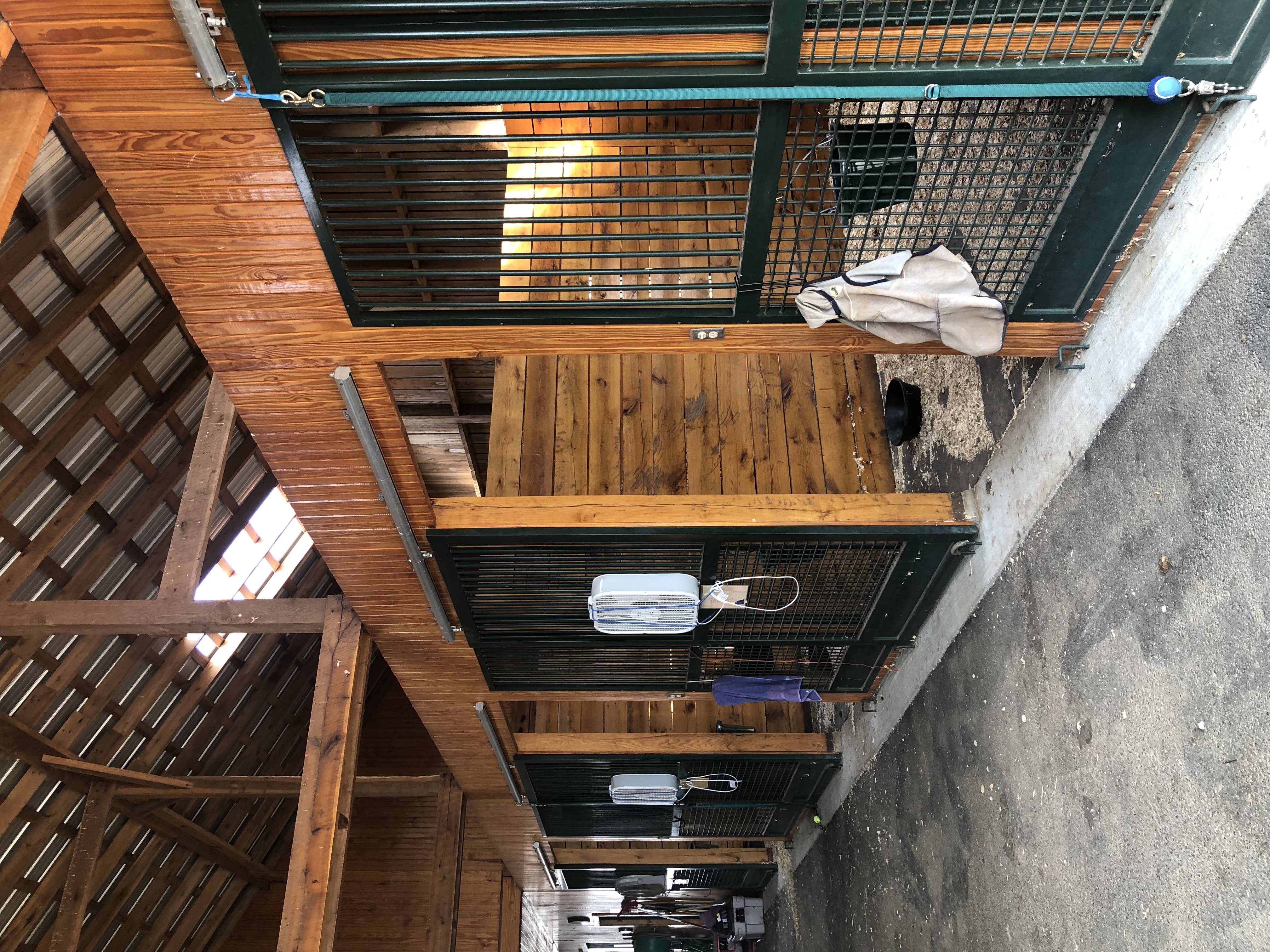 HORSE CLINICSValkyrie's Haven is a venue designed to welcome trainers and clinicians in any discipline or breed of equine.  Our facility accommodates ground clinics, ridden clinics, reining, obstacle or agility, driving and natural horsemanship.
Valkyrie's Haven is conveniently located near the Kentucky Horse Park. Whether you are attending a clinic here or one in the area, we offer event stabling for clinics and trailer parking for even the largest truck or trailer. Our farm is located on a main road with easy access.  In addition to spacious stalls, Valkyrie's Haven has fenced turnouts located near both barns.  We have stalls with individual walk outs if your horse requires limited mobility or likes their privacy.  We welcome horses from all disciplines and their owners to stay on site. At Valkyrie's Haven, you can check in with your horse and stay at that same location via our AirBnB or one of our other stop over options.
At Valkyrie's Haven, we can customize a horse clinic to suit your individual needs.   Trainers wishing to hold classes or training weekends are welcome with their students.  We have a large outdoor grass arena, a 100' x 200' covered arena with a 25 x 50 meeting room attached.  The meeting room includes a kitchen area for food and beverage service.  There are many paddocks for liberty work outside, a cones course for agility and obstacles which offer training opportunities for novice up to advanced.
Clinics at Valkyrie's Haven are taught by experts in horsemanship, with the experience and depth of knowledge .  Our clinics are limited in availability and will require you to travel with your horse.  Our clinics address everything from groundwork, to leadership skills, to riding skills, to improving the performance of the horse in any discipline. Visit our Events or What's Happening page for details of upcoming events or clinics.  
You'll be very satisfied if you choose to attend horse clinics at Valkyrie's Haven.  We would love to have you and your horse as our guests.  Experience the best in Central Kentucky at Valkyrie's Haven.  For more information, get in touch with us at info@valkyrieshaven.com or (847) 602-7500.