HORSE BOARDING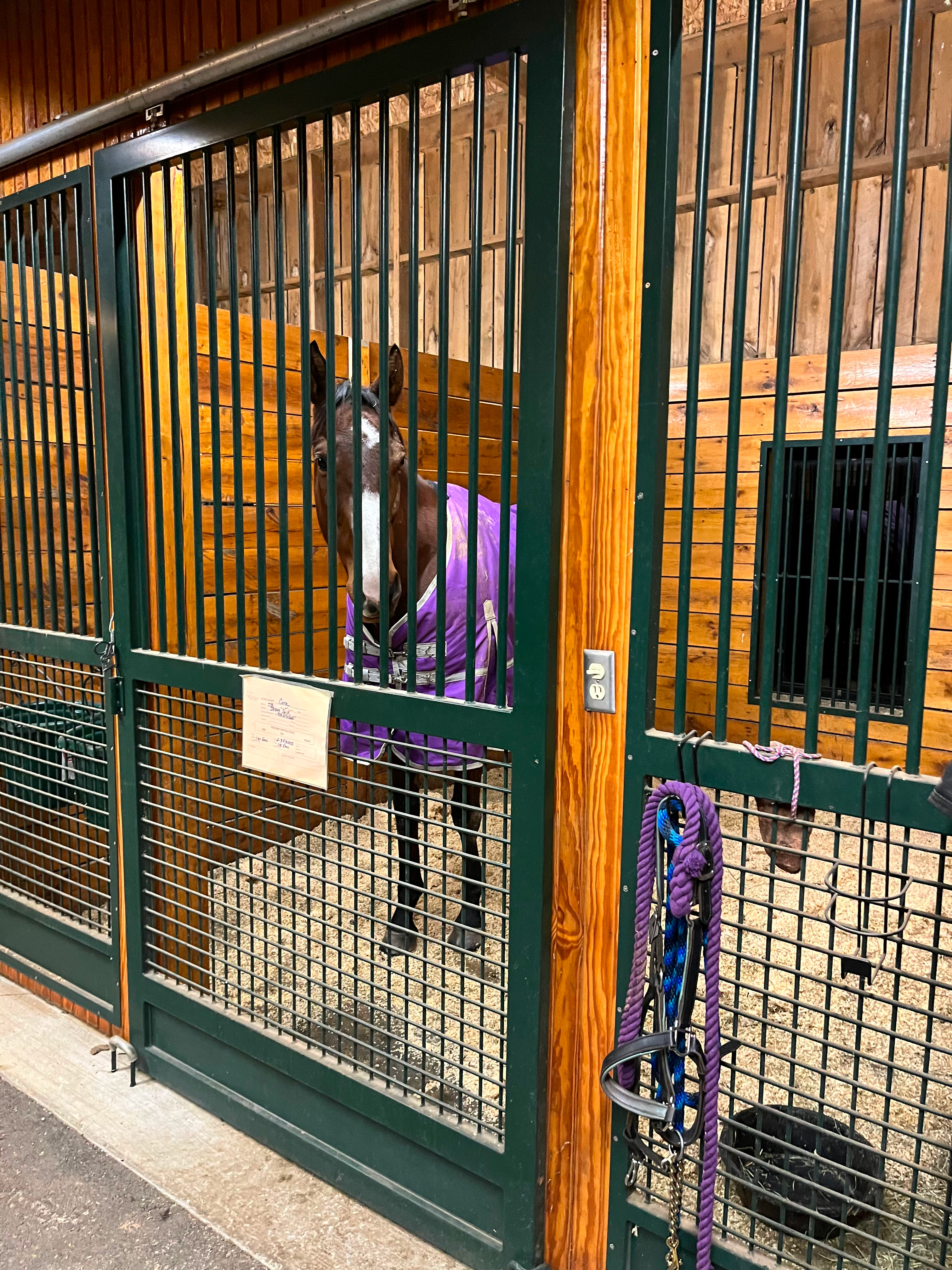 Need boarding for your horse as you pass through Lexington on your way to somewhere else? Valkyrie's Haven, located in Paris, Kentucky, is a privately owned combined driving facility that also offers boarding options. We specialize in accommodating equines and their people who might be coming to the area and need a place to stay. Located not far from the Kentucky Horse Park, Valkyrie's Haven offers training facilities focused on equine driving and conditioning, clinics and layups. Valkyrie's Haven make it possible for you to arrive early or stay late when attending an event in the Lexington area.
Our goal at Valkyrie's Haven is to make overnight travels with your horses convenient and hassle-free. Being in the horse world, you know the challenges you face when searching for just the right accommodations for you and your horse. At Valkyrie's Haven, you can check in with your horse and stay at that same location. We are located on a major road with easy access and wide turnarounds and parking for even large trucks and trailers. Just a short walk or drive down to the barn lets you tuck your horse in for the night or check on them just 5 minutes away. And rest easy knowing they are safe and well cared for if you are occupied elsewhere during your stay.
Looking for horse boarding stables in the heart of Bluegrass Country? Valkyrie's Haven offers equine boarding in a variety of ways: short-term or temporary boarding, stopovers and layups. Long-term boarding may also be available. We have on-site management, multiple barns and many turnout options, including dry lots. Valkyrie's Haven features large, well-ventilated barns with spacious stalls, tall ceilings, matted floors and individual windows for each horse. Some of the stalls also have individual walk-outs. Barn aisles are wide and have good footing. We have fenced turnouts with plentiful grass located near the barns, as well as large pastures to encourage healthy activity. We offer daily oversight and care options, depending on your needs.
If you are looking to train, our facility has both outdoor and covered large arenas, open fields, trails and driving obstacles. If you are just looking to relax, you can ride the 150 acres of safe and well maintained property. It's truly a safe and healthy environment for horses and their people to thrive.
Valkyrie's Haven provides care for horses needing rest and rehab time. We turn horses out daily, rotating pastures. We have a variety of pasture options as well as dry lots and stalls with individual walk outs. We provide great care for your horse and can accommodate hand walking, ground exercise, basic wound care, blanketing, masking, medication and supplements. We also take care of horses recovering from injuries requiring limited movement. Horses stay in their stalls in case of freezing temperatures, freezing rain or severe weather but otherwise are out from morning to nightfall.
You'll be very satisfied if you choose Valkyrie's Haven for your horse boarding needs. We would love to have you and your horse as our guests at Valkyrie's Haven. Experience the best boarding stables in Central Kentucky. For more information, get in touch with us at info@valkyrieshaven.com or (847) 602-7500.