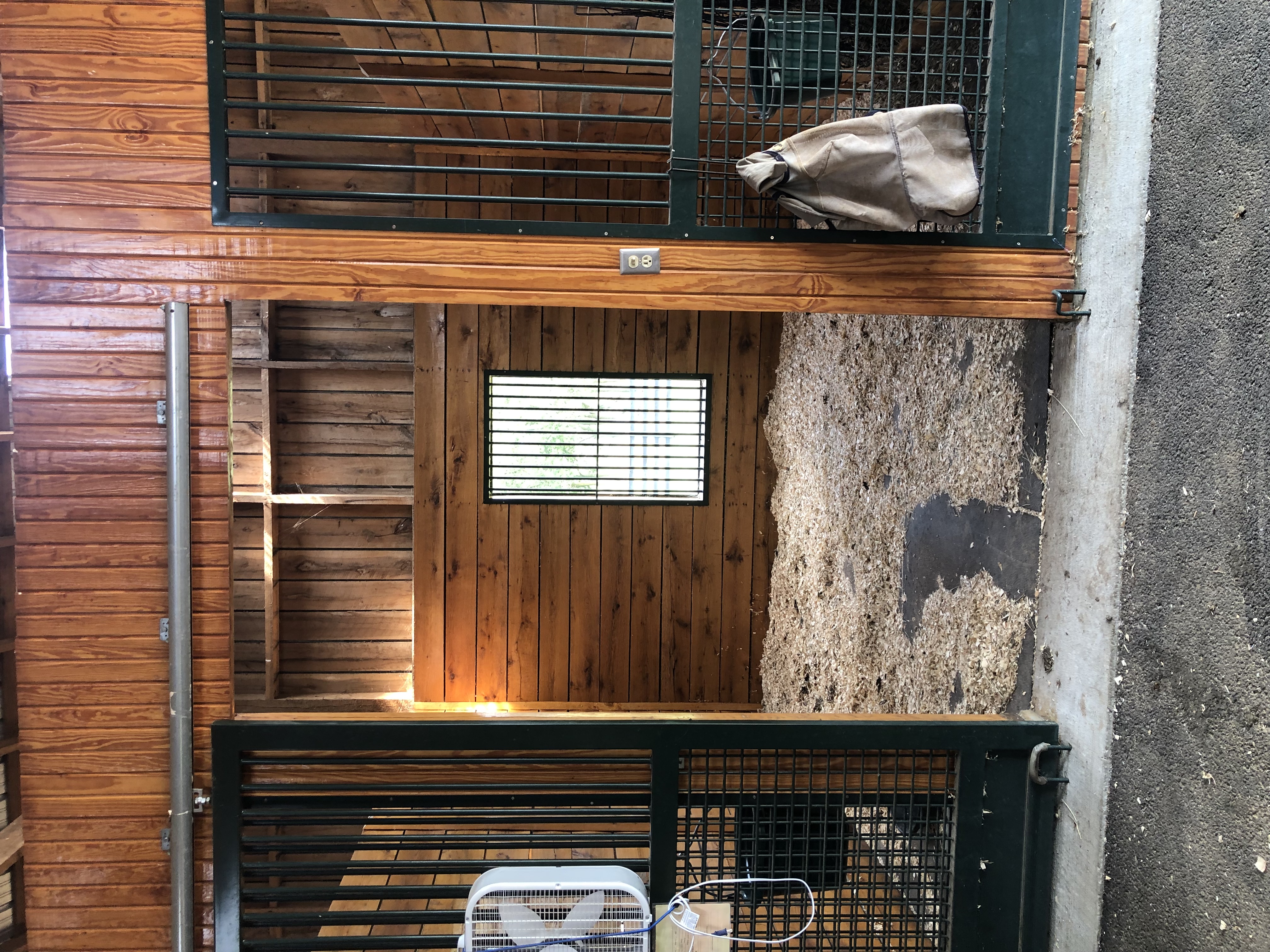 EQUESTRIAN FACILITIES
Looking for Equestrian facilities in the greater Lexington area? Valkyrie's Haven is conveniently located near the Kentucky Horse Park. We provide a no drama, friendly environment, where everyone looks out for one another. Over 150 acres with mowed trails and driving or riding obstacles offer conditioning and skill challenges from novice training to advanced. Valkyrie's Haven features multiple, well-ventilated barns with spacious stalls, tall ceilings, matted floors and individual windows for each horse. Some of the stalls also have individual walkouts. Barn aisles are wide and have good footing. Barns are well ventilated with up-to-date lighting and electricity at each stall.
Valkyrie's Haven offers equine boarding in a variety of ways: short term or temporary boarding, stopovers and layovers. Some long-term boarding may be available. We provide daily oversight and care options, with a barn manager living on site. We customize care depending on your horse's needs. Valkyrie's Haven has fenced turnouts located near both barns. We offer daily pasture turn out, feeding of supplements, blanketing and other customizable feeding regimens for the finicky eater to the easy keeper. We manage rest and rehabilitation for equines needing a quiet place to recover from injury or simply rest in comfort.
Valkyrie's Haven is a relaxed and friendly farm providing quality care for your horse. We are open to any discipline, any breed, and any experience level. We have a large outdoor arena, open fields, trails and grassy pastures. Our spacious indoor arena measures 100' x 200' and contains a footing mix suitable for either riding or driving. It's truly a safe and healthy environment in which horses may thrive. We are a relaxed facility with participants varying in disciplines. We welcome equines and owners from all disciplines.
As turnout is vital for horses' well-being, Valkyrie's Haven has fields, dry lots and paddocks available to meet the needs of each horse. Being in the horse world, you know the challenges you face when searching for just the right accommodations for you and your horse. At Valkyrie's Haven, you can check in with your horse and also arrange to stay at that same location. At Valkyrie's Haven you have the freedom to ride trails, pamper your pony, or relax and enjoy the beautiful scenery of the Bluegrass. Valkyrie's Haven strives to make the most of everything the great outdoors has to offer.
Our collective goal at Valkyrie's Haven is the health, safety and well-being of your horse and we have thoughtfully designed our Equestrian facilities to please every horse and owner. Your horse deserves the very best and we can't think of a place more suited to enjoy the richness of horse country than here at Valkyrie's Haven. We provide great care for your horse, such as hand walking, ground exercise, blanketing as well as medication and supplements. We also take care of horses recovering from injuries requiring lots of rest and limited movement.
You'll be very satisfied if you choose the Equestrian facilities at Valkyrie's Haven for your horse. We would love to have you and your horse as our guests at Valkyrie's Haven. Experience the best boarding stables in Central Kentucky. For more information, get in touch with us at (847) 602-7500.